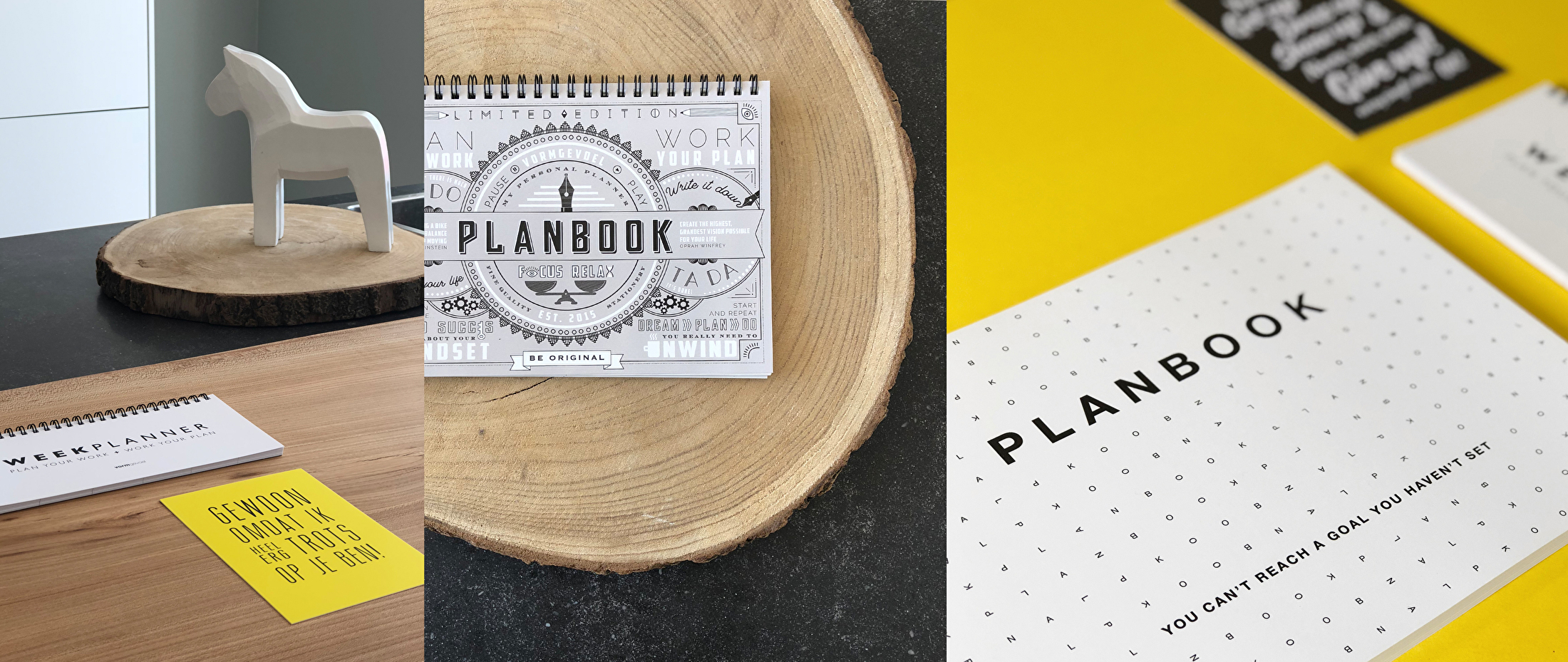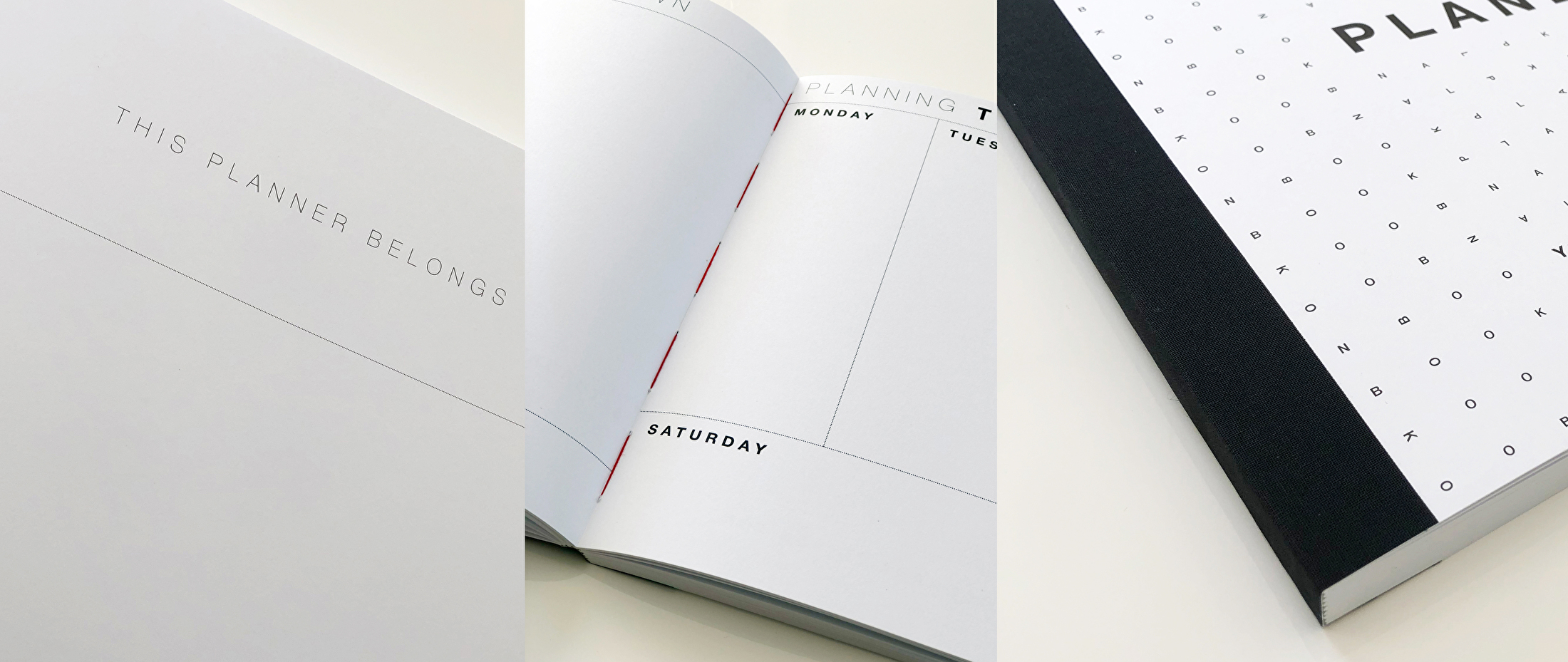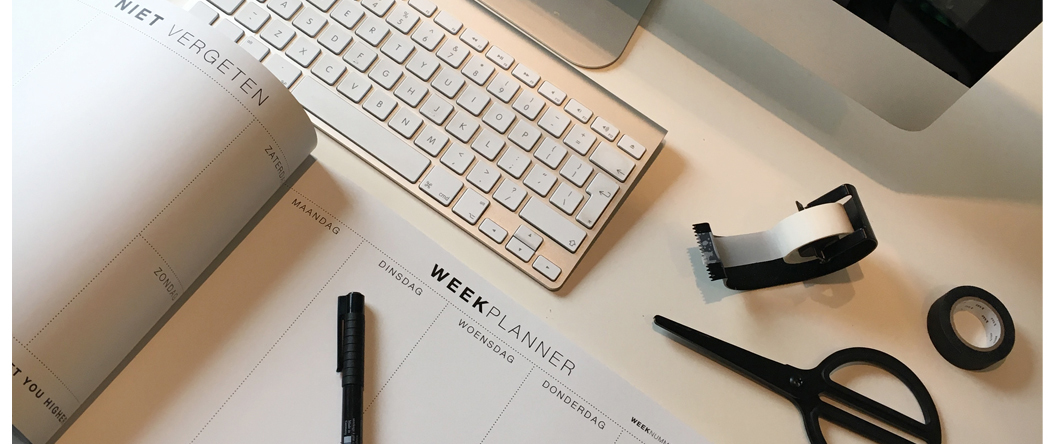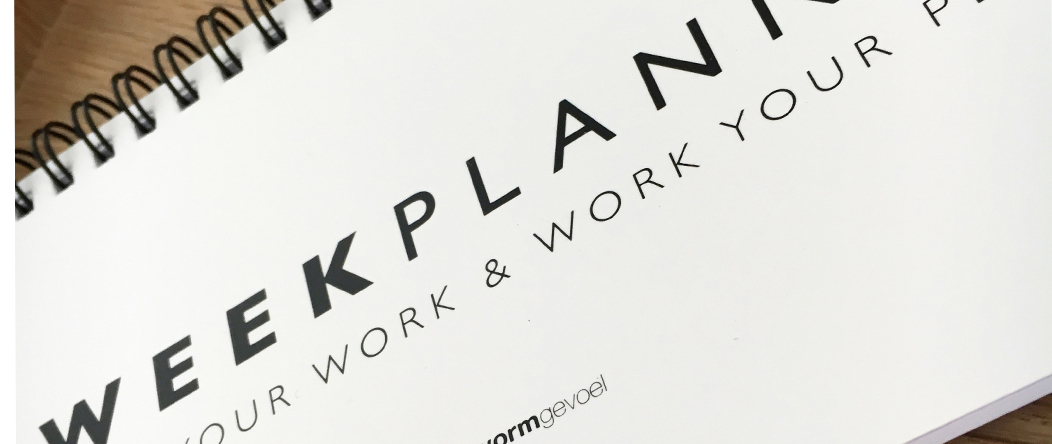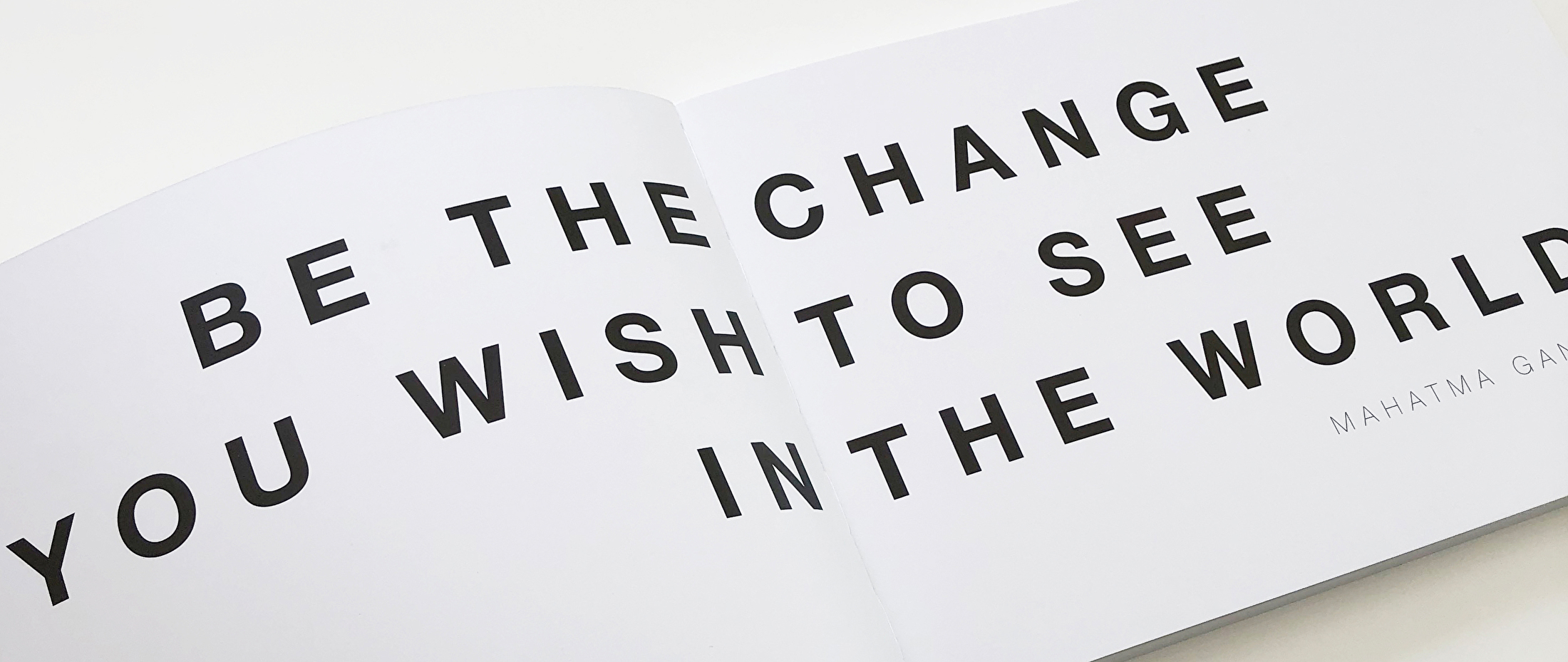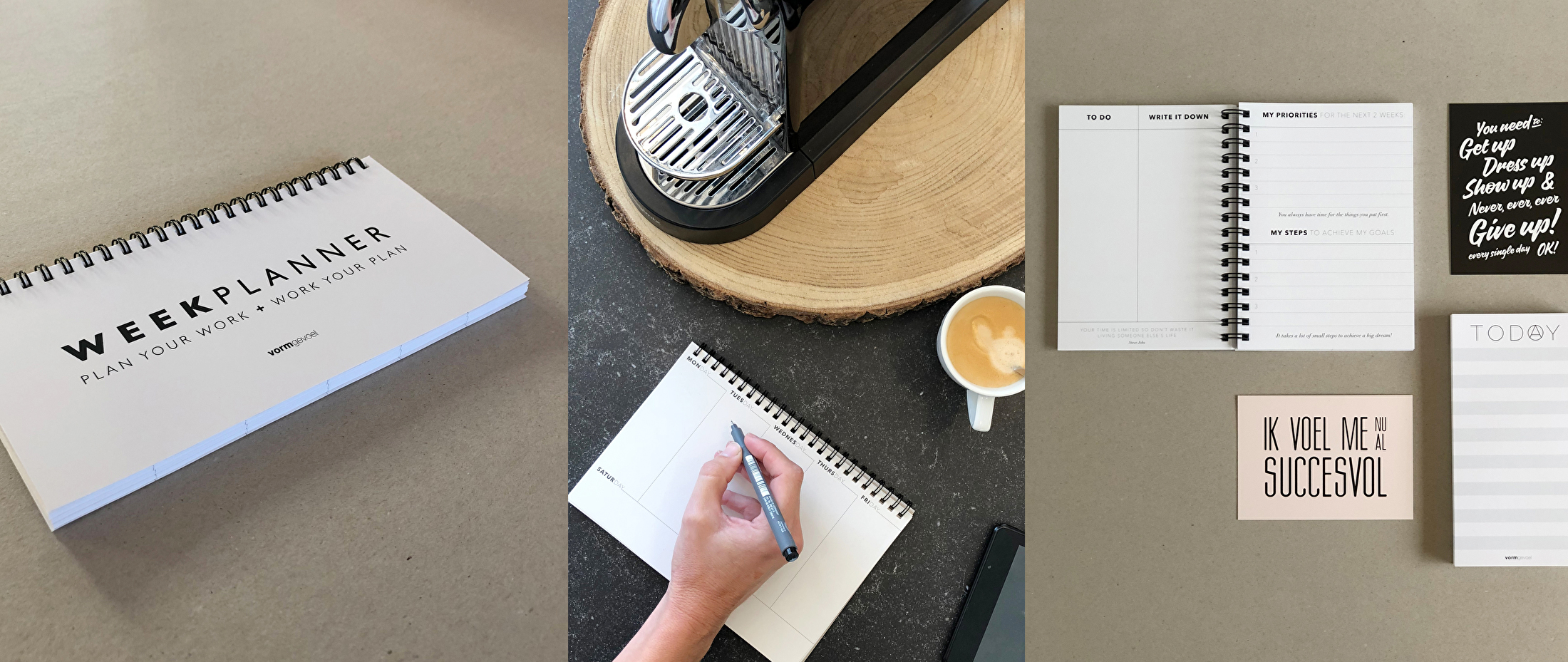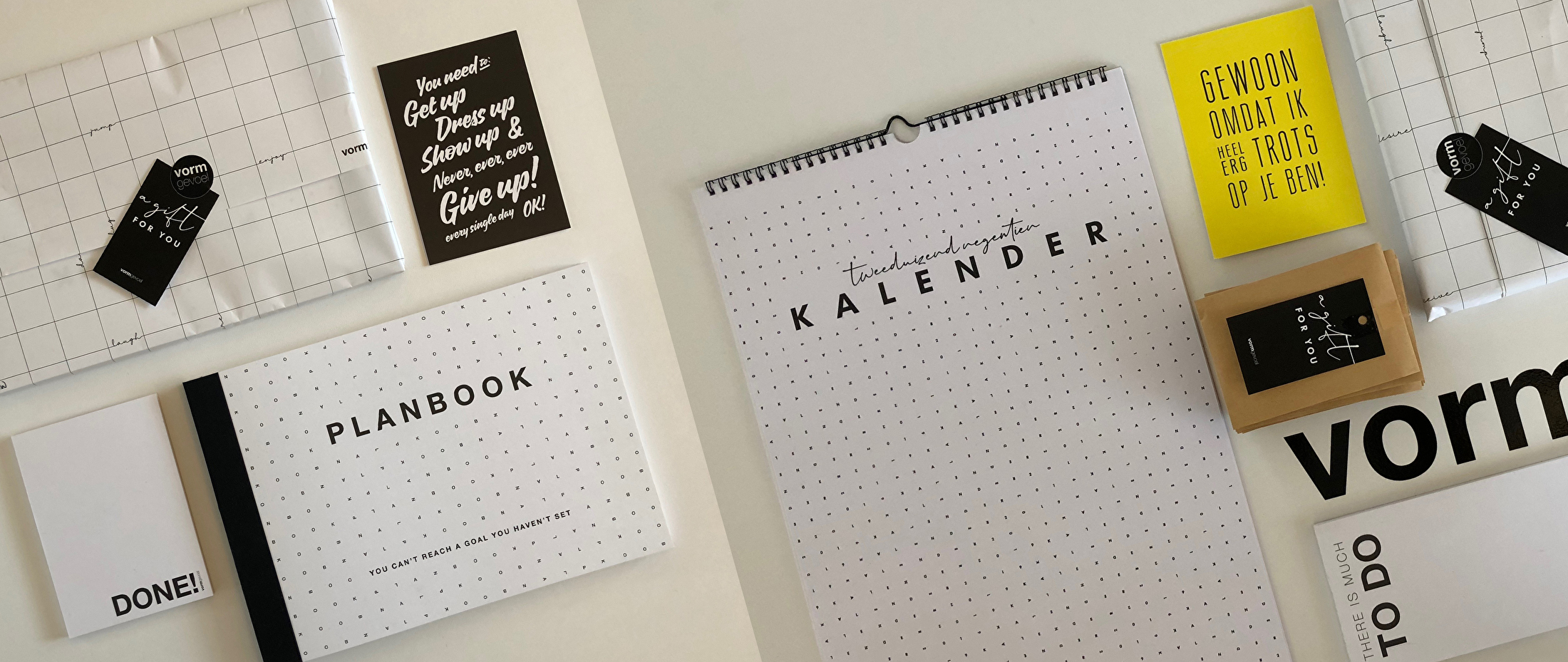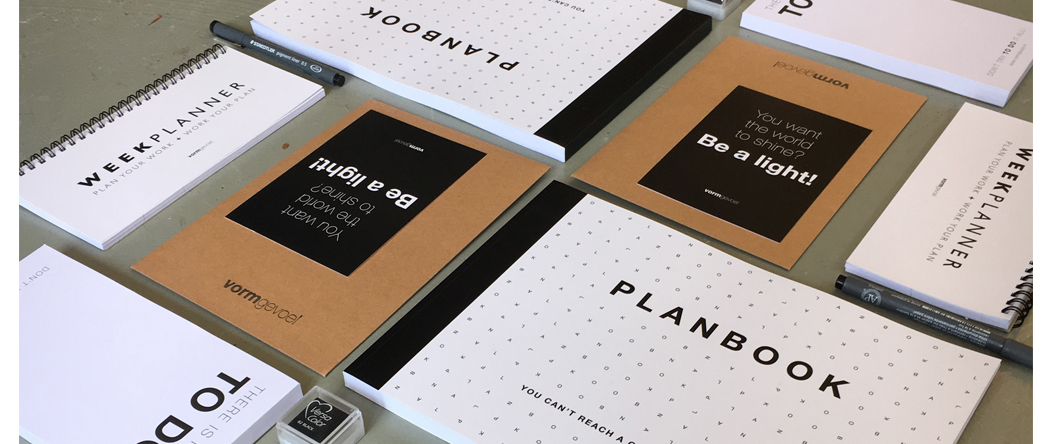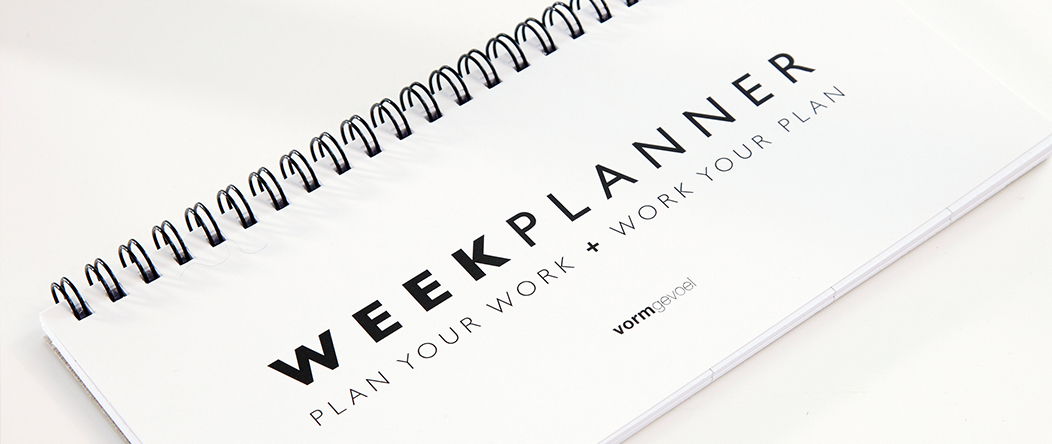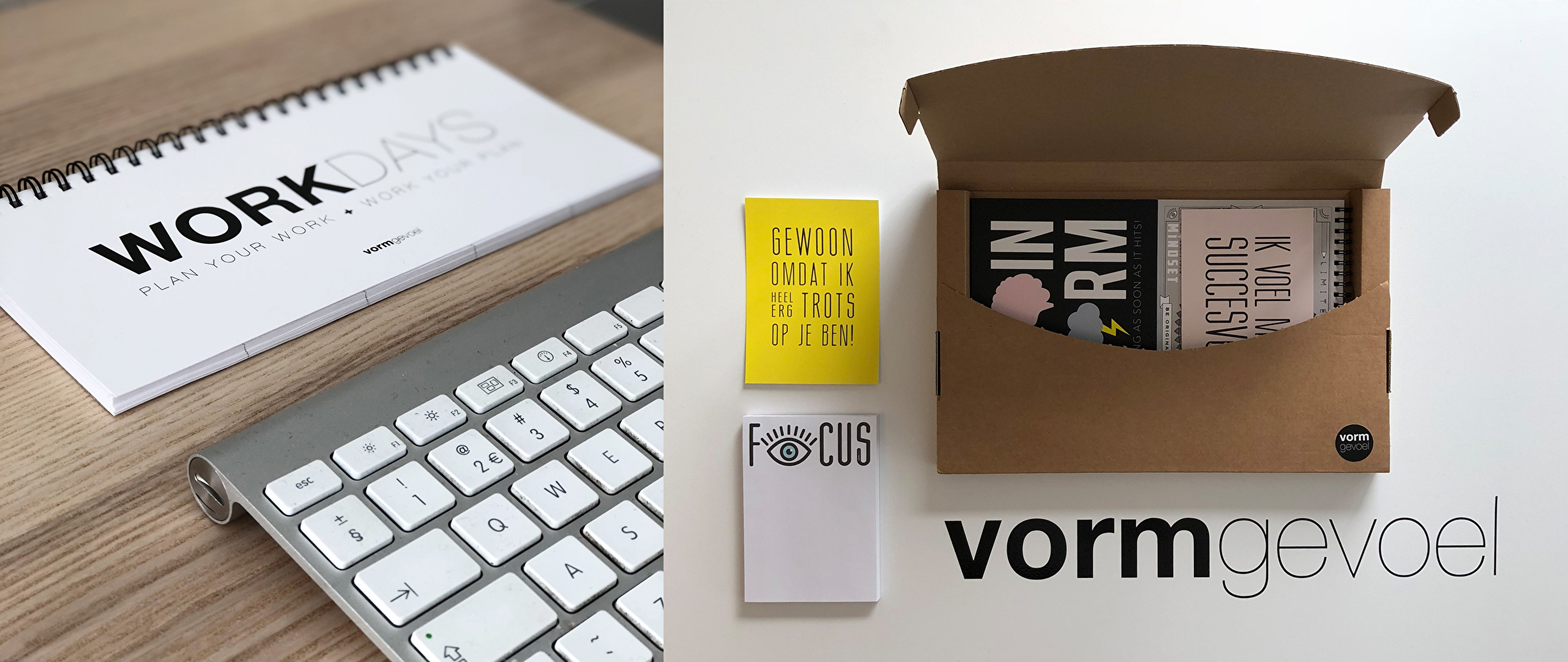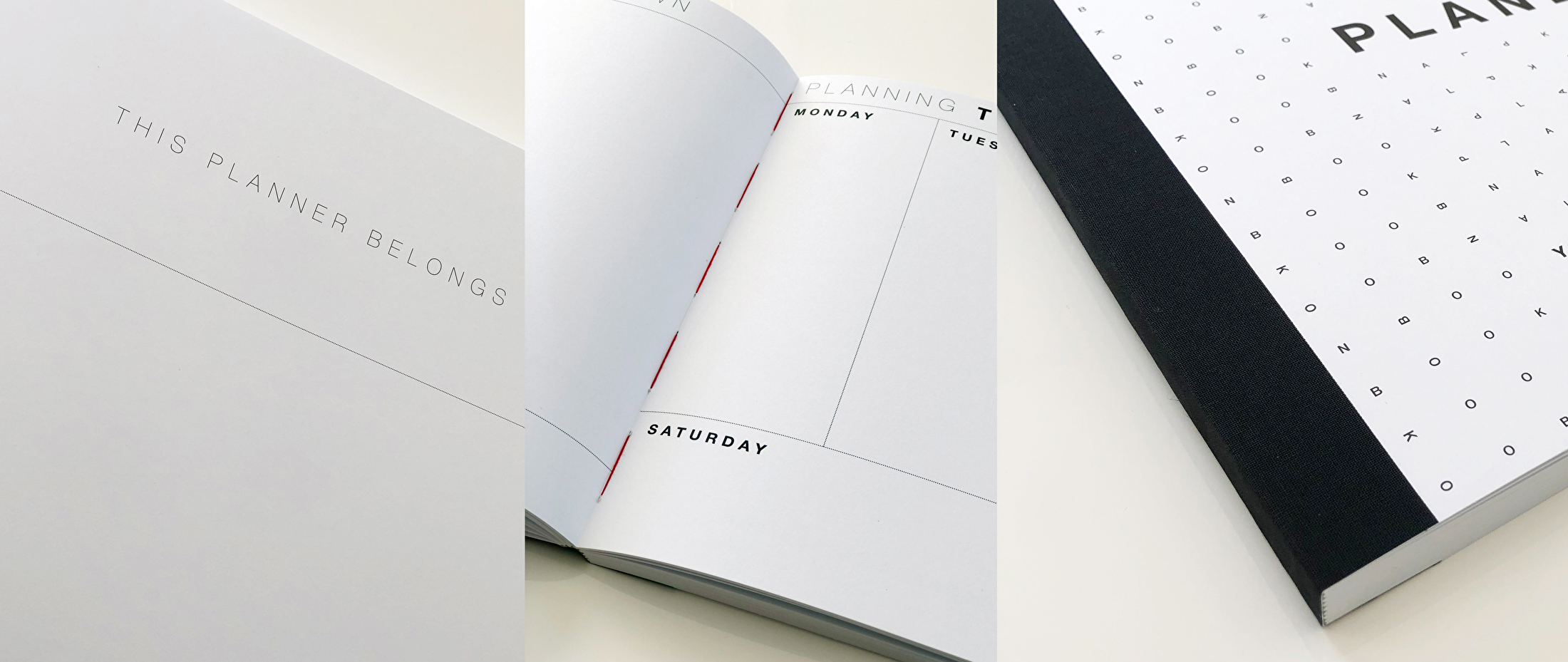 Planboek A4, genaaid boekblok

Planbook A4 formaat voor resellers!
Grote A4 planner, genaaid boekblok, met mooi dik beschrijfbaar papier. Omslag: 8 pagina's 300 grams HVO
Binnenwerk 108 pagina's, 170 grams HVO

€ 9,20

SAMPLE-BOX (20% KORTING)

Samplepakket. Stationerypakket, stel je eigen pakket samen, speciaal voor resellers! Wil je het Stationery van Vormgevoel gaan verkopen in je winkel of webshop en wil je vooraf even bekijken hoe de producten eruit zien.

€ 1,00

Planboek A4, genaaid boekblok met rood draad!

Planbook A4 formaat (rood draad) voor resellers!
Grote A4 planner, genaaid boekblok, met mooi dik beschrijfbaar papier. Omslag: 8 pagina's 300 grams HVO
Binnenwerk 108 pagina's, 170 grams HVO

€ 9,20

Blocnote DONE - 10,5 x 14,8 cm

DONE! Een simpel en strak notitieblok!

A6 blocknote - 10,5 x 14,8 cm
50 vel - 90 grams papierVerkoopprijs 1,95 incl. verzendkosten

G R A T I S V E R Z E N D I N G
B I N N E N N E D E R L A N D !Info blocknote:
- blocnote 50 vel,…

€ 0,85

Retro Weekplanner A5

Weekplanner met inspirerende illustratie voorop! Handig liggend formaat.
Deze planner is nu te koop met 15% KORTING!G R A T I S V E R Z E N D I N G
B I N N E N N E D E R L A N D !De verkoopprijs van deze planner is:
8,95 incl.…

€ 2,50
W H O L E S A L E
Wil je als winkel of webshop de producten verkopen dan kun je ze gemakkelijk bestellen via deze webshop. Alle prijzen zijn excl. BTW, je betaald binnen Nederland GEEN VERZENDKOSTEN!  Om de producten te bestellen heeft u alleen een K.v.K.- & BTW-nummer nodig. Deze kunt u invoeren tijdens het bestelproces. 
Je kunt vooraf aan de bestelling altijd het product als proef exemplaar bestellen, dit kan via de samplebox. Hier kun je alle producten waarin je interesse hebt bij elkaar zoeken. Op deze manier kun je de producten zelf gebruiken en bekijken hoe het materiaal en het papier bevalt. 
Wil je als webshop of winkel een stationery-product met je eigen ontwerp of print, dan is dit ook mogelijk. Doordat er voor verschillende bedrijven, instanties en scholen gepersonaliseerd drukwerk wordt verkocht is het als winkel- of webshop ook mogelijk om hiervan te profiteren. Door groot in te kopen, gaat de stuksprijs omlaag. De cover en achterkant wordt speciaal ontworpen en het binnenwerk kan een vast ontwerp zijn of gepersonaliseerd worden aan jullie wensen en styling. 
Heb je interesse in gepersonaliseerd stationery dan kun je altijd mailen of bellen:
[email protected] 
Kristel van Klaveren 06 4 85 85 699
 
Are you looking for a great way to write and keep track of your lesson plans? We have a lot of planners to choose from.  I designed the first planner just for me. I have ADHD and I needed to plan. When I was working on plans at work and then wanted to finish them at home (or vice versa) I would email them to myself.  Unless I forgot. Or I didn't save my work. Which happened ALL. THE. TIME. I kept all my plans and TODO's in my head and didn't put them on paper.  I've been told once or twice that I'm a perfectionist. I now sell and design a kinds of planners and planbooks. There are also posterplanners for on the wall. You can hang up a poster every month and plan!
When I wake up on Monday morning, I already know how 90% of my week will look like, I just look in my personal planner or planbook. And I love it. Now I know this is not for everyone. But I attribute 70% of my success in business and other goal-related areas of my life to the way I plan & structure my days. Not planning your week is bad. Planning your week without your priorities in mind is even worse. It means you are able to handle everything "on your plate" but you won't actually make progress on your own goals, because you are too busy attending to other people's priorities. And this is the entire point of planning your week: being able to proactively block time for the things that are most important in your life and business right now.
When will you block uninterrupted time for these activities, habits and projects? 
For your work this might be blocking 2 mornings in your planbook for deep work on your top priority project. In your free time, this might be blocking untouchable time for your workouts in your calendar or making sure your kid's soccer game is on your radar.
Schedule everything into your planner
There is no point planning your week if you forget what you planned for in the middle of the week. Thus, scheduling everything into your planner and sync it across all devices is extremely crucial.
Plan your Week before it Starts
I plan for planning time (how ironic) on my weekends so I can get a head start of the week. If I know how my week will look like by the time I am in the office on Monday morning, I am not only more focused on actually getting my work done but also a lot less stressed. Furthermore, by pro-actively blocking time in my planbook for the things that are important in my life and work, I am a lot less likely to say "YES" to random lunch invites, projects or after-work activities that are not aligned with my priorities. Now I am not saying you should stick to your schedule no matter what — say "YES" to the things that are really MORE important than what you originally planned (e.g.meeting your friend from out-of-town for lunch, attending a birthday party instead of working out and rescheduling your deep work time for an urgent meeting). But the good thing about blocked out time in your planbook is that your default state for other people's requests is "NO" instead of "YES" which forces you to actually make a DECISION about the importance of two overlapping events.
When I first started out with planning my week and working with a planbook it took me a lot of time.  And I realised that if it takes me that long it might not actually save me any time after all. But over time as I started to do it every week, I got faster and finally was able to cut it down to 30–60min depending on how detailed I went into planning deep work blocks, meals and specific TODO-list in your planner or planbook. Make sure to have your top priorities on top of your checklist and then only add the rest. 
Plan Buffer Times
One of the advantages of planning your days and working with a planbook is that it takes away a lot of stress because you'll know exactly when you will do what and that you have thought of everything. On the other hand, over-planning every minute of every day can have the opposite effect because you'll most likely always run behind your "schedule".
To avoid this beginner planning trap, account for buffer times in your day. Here is a few ideas you can do that: add an extra 15min to every event that lasts an hour or more — especially if other people are involved generously account for daily habits like showering, having breakfast, commuting etc. — there is nothing worse than rushing in the mornings keep the last hour of your workday free to be able to wrap things up
Leave Room for Unplanned Times
Although I love planning because it has given my life a lot of structure in the chaos. I have to admit that there are some dark sides to it. Planning is spontaneity's worst enemy, but spontaneity is fun's best companion. I have had the best times in my life when things happened unexpectedly and I let myself just go with the flow of life. Luckily, I have found that this is most often true in my private life rather than my business.
Thus, I started to plan for unplanned times. Yes, that's ironic! But it works extremely well. For example, I like to keep Saturdays plan-free so can really enjoy the day together and just see where it takes us. I also love to NOT overly plan weekend trips.
Are you looking for planners, planbooks and stationery to sell in you shop or webshop, take a look at our products.